Whatsapp
(FESSA DISTRIBUTION) Ada yang ditanyakan?
Klik untuk chat dengan customer support kami
DELL JAKARTA
● online
+62818822655
LENOVO JAKARTA
● online
+6281311712698
DELL JAKARTA
● online
Halo, perkenalkan saya
DELL JAKARTA
baru saja
Ada yang bisa saya bantu?
baru saja
Buka jam 10.00 s/d jam 18.00 , Sabtu Jam 11.00 s/d 16.00 , Minggu dan Hari Besar Libur
Info DELL JAKARTA : 0818-822-655(WA)
Info LENOVO JAKARTA : 0813-1171-2698(WA)
DELL PowerEdge T40 E-2224G 8GB 1TB NO OS
DELL PowerEdge T40 E-2224G 8GB 1TB NO OS
Specification / Spesifikasi :
Dell PowerEdge T40 / Intel Xeon E-2224G 3.5GHz, 8M cache, 4C/4T, turbo (71W) / 8GB Ram / 1TB 7.2K Entry SATA 3.5 /Dvdrw /Keyboard and Mouse / Single Power Supply 300W / NO OS / 3 Yrs Next Business Day Onsite Service
Your foundational, entry-level server
The Dell EMC PowerEdge T40 is a dependable and efficient on-site server you can wisely invest in to support your small business, with foundational features that address common workloads such as file consolidation, storage and sharing.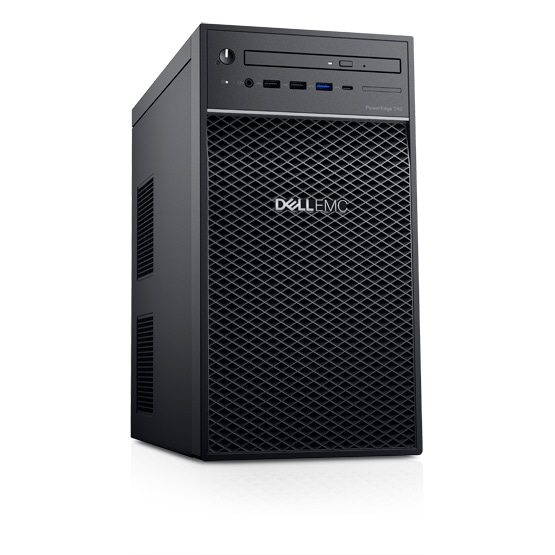 Invest wisely for your small business
The dependable Dell EMC PowerEdge T40 server and Dell EMC support team will simplify your everyday small business challenges.
Count on Dell EMC reliable support with a one-year standard next business day hardware warranty or select up to a 5 year standard warranty.
Control your data and data access on-site.
Manage expenses by avoiding unknown public cloud processing and storage costs.
Trust the Dell EMC assured supply chain.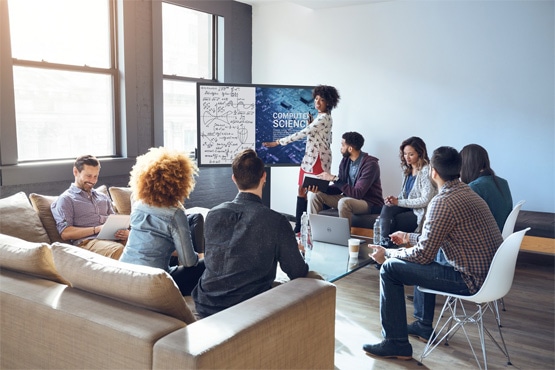 Efficiently support your small business with foundational features
The Dell EMC PowerEdge T40 efficiently supports your day-to-day operations so you can focus on your business.
Work more efficiently with improved performance due to a 25% faster data transfer speed, a faster CPU speed, and a 27% faster turbo speed with the Intel® Xeon® E-2224G processor.1
Share more with team members and customers with 50% increase in on-site data storage.1
Place your tower conveniently with a 23% smaller design.1
Easily consolidate, store, and share files on-site.
#1 Optical Drive
Interface Provided

Front ports (2 x USB 2.0, 1 x USB 3.1, 1 x USB 3.1)
Rear ports (2 x PS2, 2 x Display ports, 1 x Serial, 1 x Audio, 2 x USB 2.0, 4 x USB 3.1)

Power Supply Type
#1 Processor Onboard

Intel® Xeon® E-2224G Processor (4 Core/4 Threads, 3.50 GHz, 8M Cache,)

Standard Memory
Dimensions (W x H x D)

176.53 x 359.50 x 335.0 mm

Standard Bays

Up to 3 x 3.5″ SAS/SATA (HDD), max 12TB

Slot Provided

1 X Gen3 slot (x16)
2 X Gen3 slot (x4)
1 X PCI

Networking

1 x Integrated Gigabit Ethernet

Others

Storage Controllers: Software RAID Intel® VROC 6.x

Chassis Form Factor
Input Device Type
Standard Warranty

3 Yrs Next Business Day Onsite Service

Weight
#1 Hard Drive

1 x 1TB 7.2K Entry SATA 3.5in LFF

Keyboard Type
Max. Memory
Platform
DELL Poweredge T40 – DELL Poweredge T40 Jakarta – DELL Poweredge T40 Indonesia
DELL Jakarta – DELL Indonesia
Info : 0818.822.655(WA)
email : sales1@fessadistribution.com
Tags: DELL Poweredge T40, DELL Poweredge T40 Indonesia, DELL Poweredge T40 Jakarta, DELL T40, DELL T40 Indonesia, DELL T40 Jakarta
DELL PowerEdge T40 E-2224G 8GB 1TB NO OS
| | |
| --- | --- |
| Berat | 12000 gram |
| Kondisi | Baru |
| Dilihat | 1.349 kali |
| Diskusi | Belum ada komentar |