Whatsapp
(FESSA DISTRIBUTION) Ada yang ditanyakan?
Klik untuk chat dengan customer support kami
DELL JAKARTA
● online
+62818822655
LENOVO JAKARTA
● online
+6281311712698
DELL JAKARTA
● online
Halo, perkenalkan saya
DELL JAKARTA
baru saja
Ada yang bisa saya bantu?
baru saja
Buka jam 10.00 s/d jam 18.00 , Sabtu Jam 11.00 s/d 16.00 , Minggu dan Hari Besar Libur
Info DELL JAKARTA : 0818-822-655(WA)
Info LENOVO JAKARTA : 0813-1171-2698(WA)
DELL Precision M3581 i7-13800H vPro 32GB 1TB SSD 15.6Inch – Dell Jakarta
Rp 40.000.000
Rp 41.500.000
Hemat Rp 1.500.000
DELL Precision M3581 i7-13800H vPro 32GB 1TB SSD 15.6Inch - Dell Jakarta
Info : 0818-822-655 (WA)  email : sales1@fessadistribution.com
DELL Precision M3581
Processor : Intel Core i7-13800H vPro (24 MB cache, 14 cores, 20 threads, 2.5 GHz to 5.2 GHz, 45W)
Memory : 32GB DDR5
Storage : M.2 1TB Solid State Drive
Display : 15.6" FHD 1920 x 1080, 60 Hz, 250 nits, non-touch, RGB FHD Camera and Mic
Fingerprint : Yes
VGA : Nvidia RTX A1000 6GB
Wifi + BT : Intel AX211 Wi-Fi 6/6E (up to 6GHz where available) 2x2 with Bluetooth Wireless
Battery : 6 Cell, 97WHr, Standard Battery
Keyboard : Single Pointing Backlit Keyboard with Key Numeric Keypad
OS : Windows 11 Profesional 64Bit
Colour : Gray
Weight : 1.79kg
BAG : Backpack EcoLoop Pro
Warranty : 3Yr Pro Support Plus Onsite Service (3/3/3) + Keep Your Hardrive + 3Yr Warranty Battery
Tentukan pilihan yang tersedia!
DELL Precision M3581 i7-13800H vPro 32GB 1TB SSD 15.6Inch – Dell Jakarta
DELL Precision M3581 i7-13800H vPro 32GB 1TB SSD 15.6Inch – Dell Jakarta
Info : 0818-822-655 (WA)  email : sales1@fessadistribution.com
Dell Precision M3581, sebuah laptop profesional dengan prosesor Intel Core i7 yang menggabungkan mobilitas luar biasa dengan kinerja tinggi. Laptop ini adalah solusi yang ideal untuk para profesional yang membutuhkan produktivitas tinggi saat bekerja di luar kantor.
Fitur Utama:
Prosesor Intel Core i7: Precision M3581 didukung oleh prosesor Intel Core i7, yang memberikan kinerja komputasi yang tinggi untuk menjalankan aplikasi bisnis dan tugas berat dengan kecepatan tinggi.
Desain Ringkas dan Ringan: Dengan desain yang ringkas dan bobot yang ringan, laptop ini mudah dibawa ke mana saja. Ideal untuk pekerja yang sering bepergian atau bekerja dari jarak jauh.
Layar Berkualitas Tinggi: Layar berkualitas tinggi memberikan pengalaman visual yang luar biasa untuk tugas berbasis grafis atau presentasi.
Keamanan Terintegrasi: Dell Precision M3581 dilengkapi dengan fitur keamanan terintegrasi, seperti sensor sidik jari, TPM (Trusted Platform Module), dan perlindungan terhadap ancaman siber.
Baterai Tahan Lama: Baterai yang tahan lama memungkinkan Anda tetap produktif sepanjang hari, bahkan saat bepergian.
Kami memiliki penawaran khusus untuk Dell Precision M3581 dengan prosesor Intel Core i7. Hubungi tim penjualan kami hari ini untuk mendapatkan informasi lebih lanjut tentang harga yang kompetitif dan paket penawaran eksklusif yang dapat membantu meningkatkan produktivitas bisnis Anda.
Features
Operating System
Available with Windows 11, Windows 10 or Ubuntu.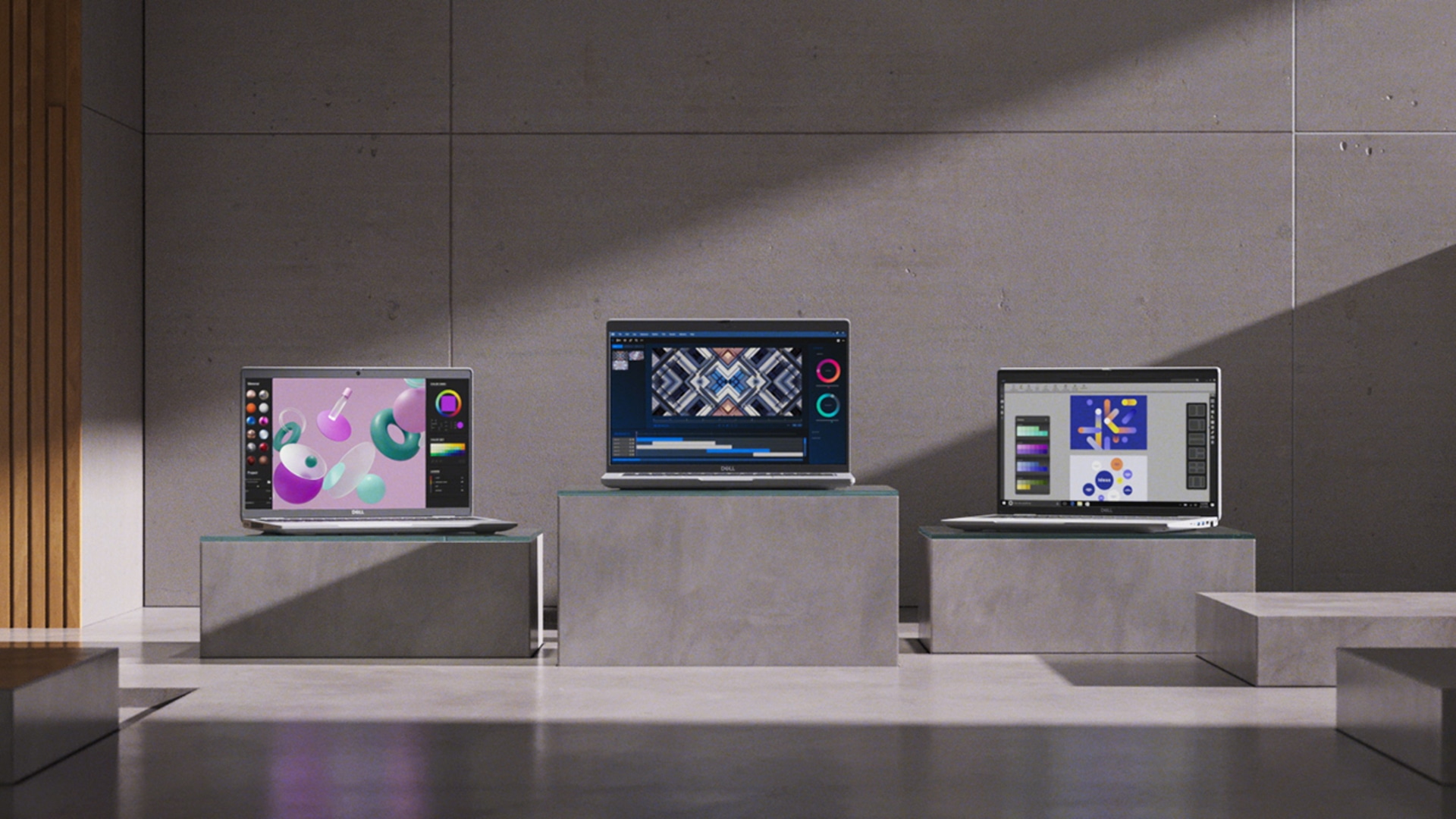 Extraordinary Performance
Processor and operating system
Fast and efficient Intel Core i5-i9, 10-14 cores with vPro options. Windows 11 Pro (with Windows 10 downgrades available).
Graphics and color
PremierColor, 100% sRGB, up to 400nits, and Intel integrated graphics (Iris Xe if dual-channel) with NVIDIA 2000-class (8GB) graphics.
Scalable memory
Up to 64GB of DDR5 (2 DIMM) 4800 MT/s memory.
Storage capabilities
Up to 4TB of storage (M.2 2280 PCIe Gen 4).
Advanced thermals
Advanced thermals with Dual Opposite Outlet (DOO) fan and User Selectable Thermal Tables (USTT).
Camera
FHD camera with RGB or FHD IR camera with EMZA proximity sensor includes privacy shutter.
Built for Design
Enjoy seamless productivity while multi-tasking across office applications, collaboration tools, and professional software.
Dell Optimizer for Precision
Intelligence built around you:Automatically personalize and boost the performance of your Precision and its entire ecosystem with Dell Optimizer, an AI-based optimization software that learns and responds to the way you work.
Personalized performance with the world's most intelligent PCs: Intelligence and machine learning elevate productivity by automating performance features beyond your PC, across your entire ecosystem.
Intelligent Collaboration: Get the world's most intelligent collaboration experience with smart audio conferencing, connectivity and productivity features – all in one software.
Safe, secure and manageable: With Dell Optimizer, AI and machine learning gather and analyze data locally on the system–only event data and service heartbeat are sent to help Dell understand if the app is working appropriately. Optimization and data collection follow a stringent process to ensure your privacy and security-using data to improve your PC experience continually. No personal data is sent and used without your explicit consent.
Analytics:Generate end-user reports and analyze your system for personalized insights.
Sustainably-made
Made from sustainable materials like recycled carbon fiber and renewable castor-oil; precisions are registered EPEAT Gold. It also ships to you in both a recycled and recyclable container.
Independent Software Vendor (ISV) certification
Precision workstations are tested to ensure the high-performance applications you rely on every day run smoothly.
Windows 11 Pro – designed for hybrid work.
The most productive and secure version of Windows yet—but simple for IT.
Learn More
Ports & Slots
1. SD card reader
2. Universal audio port
3. (2) USB 3.2 Gen 1 (power enabled)
4. HDMI 2.0
5. RJ-45
6. Lock slot
7. (2) Thunderbolt 4 Type C, 100WType C (Integrated graphics), 130W E5 Type C (Integrated graphics/discrete graphics)
8. SC Reader optional
Dimensions & Weight
1. Height (front): 0.89 in (22.70 mm)
Height (rear): 0.97 in (24.70 mm)
2. Width: 14.09 in (357.80 mm)
3. Depth: 9.1 in (233.30 mm)
Starting weight 1.795 kg
DELL Precision M3581 – DELL Precision M3581 Jakarta – DELL Precision M3581 INDONESIA
For Other DELL Pricing please contact  – Untuk Harga Laptop/PC Desktop/PC AIO/Server/Monitor/Storage DELL yang lain bisa hubungi :
DELL STORE Jakarta
Info : 0818-822-655(WA)
email : sales1@fessadistribution.com
DELL Jakarta – DELL Indonesia – DELL Authorized Store
DELL Precision M5570 i9-12900H vPro 32GB 1TB SSD 15.6Inch – Dell Jakarta
DELL Precision M3571 i7-12800H vPro 32GB 1TB SSD 15.6Inch – Dell Jakarta
Tags: DELL Indonesia, DELL Jakarta, DELL Precision M3581, DELL Precision M3581 Indonesia, DELL Precision M3581 Jakarta, DELL Store jakarta
DELL Precision M3581 i7-13800H vPro 32GB 1TB SSD 15.6Inch – Dell Jakarta
| | |
| --- | --- |
| Berat | 10000 gram |
| Kondisi | Baru |
| Dilihat | 65 kali |
| Diskusi | Belum ada komentar |