Whatsapp
(FESSA DISTRIBUTION) Ada yang ditanyakan?
Klik untuk chat dengan customer support kami
DELL JAKARTA
● online
+62818822655
LENOVO JAKARTA
● online
+6281311712698
DELL JAKARTA
● online
Halo, perkenalkan saya
DELL JAKARTA
baru saja
Ada yang bisa saya bantu?
baru saja
Buka jam 10.00 s/d jam 18.00 , Sabtu Jam 11.00 s/d 16.00 , Minggu dan Hari Besar Libur
Info DELL JAKARTA : 0818-822-655(WA)
Info LENOVO JAKARTA : 0813-1171-2698(WA)
DELL PRECISION T5810 Xeon E5-1603 32GB 128GB SSD AMD FirePro 2GB LED 21.5
DELL PRECISION T5810 Xeon E5-1603 32GB 128GB SSD AMD FirePro 2GB LED 21.5
Spesifikasi :
Dell Precision Tower 5810 / Intel Xeon Processor E5-1603 v3 (Four Core , 10MB Cache, 2.8GHz ) / Dell Precision Tower 5810 685W Chassis / 32GB (2x16GB) 2133MHz DDR4 RDIMM ECC / 128 GB SSD / Integrated Intel AHCI chipset SATA controller (6 x 6.0Gb/s) – SW RAID 0/1/5/10 / 8x Slimline DVD+/-RW Drive / 21.5″ E2216H Monitor / AMD Firepro W2100 2GB ( DP, DL-DVI-I) (1 DP to SL-DVI adapter) / USB Optical Mouse & USB Keyboard / Windows 7 Professional English 64bit (Includes Windows 10 Pro License) / 3Yr ProSupport: Next Business Day Service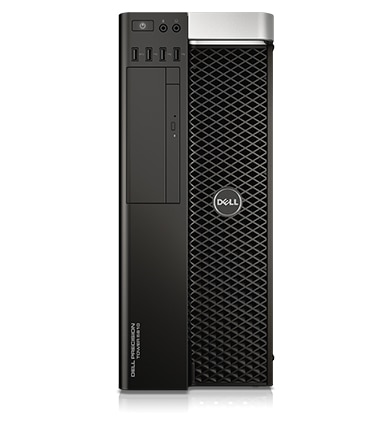 A new generation of performance
Featuring the latest Intel® Xeon® processor options: Power through the most demanding, interactive applications quickly with a new generation of single-socket performance with Intel® Xeon® processors.
Operating System: Windows 10 Pro for Workstations
Powerful graphics and memory:  The latest NVIDIA® Quadro® and AMD FirePro™ graphics deliver the muscle you need to run the most demanding software applications. New Quadro and FirePro graphics offer larger dedicated graphics memory for your large data sets. System memory is expandable up to 256GB using the latest DDR4 ECC memory technology. Experience up to 26%* increased graphics performance with Solidworks and up to 34%* improvement with Maya. (*Internal SPECView perf 12.0.1 benchmark testing)
High-performance storage: Choose the actively cooled Dell Precision Ultra-Speed Drive Duo and Quad PCIe NVMe SSD storage solutions for the fastest and most reliable way to store your content, up to 4xfaster than traditional SATA SSD storage. If you prefer traditional storage options, choose the optional 12 Gb/s RAID controllers, doubling the I/O speed of our previous-generation Workstation.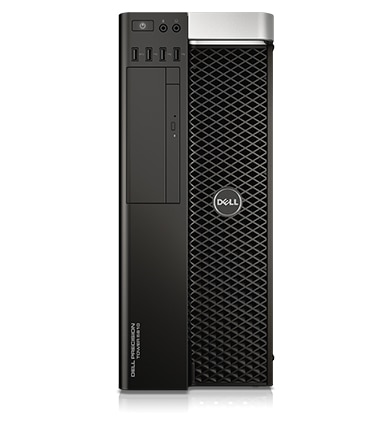 Certified for seamless reliability
ISV (Independent Software Vendor) certification means that the Precision Workstations you purchase are tested to ensure the high-performance applications you rely on every day run smoothly. ISV certification is the result of precise engineering and rigorous testing to optimize performance and reliability to run leading industry applications for engineering, manufacturing, media, entertainment, healthcare, life sciences, oil, gas, economics and financial services. Dell ISV-certified applications cover the most popular independent software applications including:
Dassault Systèmes including CATIA and SolidWorks
Autodesk Product Design Suite including Inventor® and AutoCAD, 3D CAD and Revit®.
Adobe Creative Cloud® including Premiere Pro CC and After Effects® CC
PTC including PTC Creo and Pro/ENGINEER Wildfire 4.0
Siemens including Solid Edge, Tecnomatix and NX
Barco
Schlumberger Petrel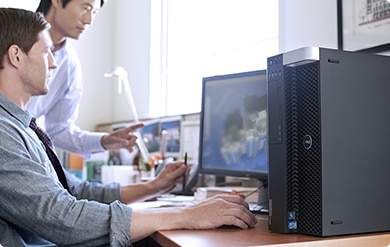 Maximize reliability with Dell Reliable Memory Technology (RMT) Pro
Dell's exclusive, patented Reliable Memory Technology (RMT) Pro helps maximize uptime and ensure that your Workstations work as hard as you do. RMT Pro works in conjunction with error-correcting code (ECC) memory to detect and correct memory errors in real time. RMT Pro makes memory errors virtually nonexistent so that the bad memory is never revisited again and the DIMM can still be used. With a simple system reboot, RMT Pro isolates the defective area in memory and hides it from the OS.
Improve productivity with Dell Precision Optimizer
Different applications have different system requirements. Let Dell Precision Optimizer take the guesswork out of customizing settings by automatically adjusting system settings. Free with your Precision workstation, the Dell Precision Optimizer, with SCCM centralized management, automatically tunes your Workstation to run some of the most popular Independent Software Vendor (ISV) applications at the fastest speeds possible, enhancing productivity. The Dell Precision Optimizer generates real-time performance reports for processor, storage, memory and graphics utilization, as well as send a system report to IT for analysis.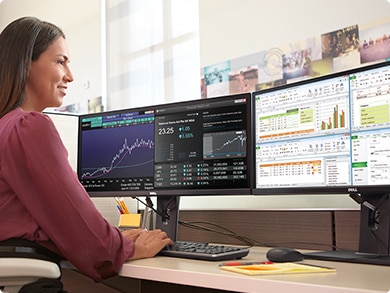 Customizable management
Easy update:Update once and update everywhere with Dell-unique Intel® vPro™ extensions for remote BIOS management and hard drive wipe, even when systems are offline.
Dell Client Command Suite: By building unique management capabilities into Precision Workstations, Dell Client Command Suite provides free automation tools that help automate and streamline system deployment, monitoring and updating in complex IT environments.
Best-in-class integration: Our automation tools work with all management consoles and integrate seamlessly with Microsoft Systems Center 2012, allowing 77% fewer steps to import drivers.
Optimized for productivity
Access your Workstation from anywhere with Teradici PCoIP® Workstation Access Software. Without any additional hardware, you can completely manage your machine in a "lights out" environment, as if you were right there.
Use any Teradici PCoIP® enabled client device to remotely connect to your Workstation for maximum mobility without sacrificing performance or security. Quick to install and easy to maintain, Teradici PCoIP® uses the most secure remote display technology to provide unmatched user experience over networks. It also offers zero client compatibility and supports dual displays for maximum options for mobile professionals.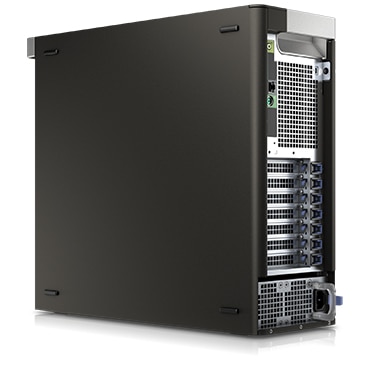 Time-saving features
Traditional drives, solid-state speeds: With optional Intel® CAS-W software solutions, you can enable I/O speeds close to that of solid-state drive configurations at the price of traditional drives. Intel® CAS-W provides a better user experience, with up to 3.6x higher frame rate in Adobe After Effects® 2015 and up to 70% increased frame rates in AutoCAD® 2015.
Optional PCIe SATA/SAS RAID controller: Reduce the time spent loading or saving large data sets with software- or hardware-based RAID controllers for your hard drive, available on all Precision Workstations.
Quick Resource Locator (QRL): Model-specific QR codes located on the system allow you to quickly access detailed how-tos and troubleshoot hardware from your smartphone.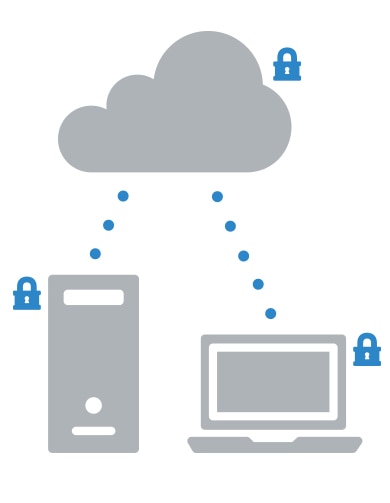 Security and performance
Precision™ Workstations feature best-in-class endpoint security solutions that include comprehensive encryption, advanced authentication and leading-edge malware protection from a single source.
DDP | Encryption protects your data across all endpoints, including external media, self-encrypting drives and in public cloud storage.1
DDP | Security Tools (DDP | ST) is an end-to-end security solution included with all Precision, Latitude and OptiPlex systems. DDP | ST offers advanced authentication options to help you keep unauthorized users out of your data and out of your business
DDP | Protected Workspace takes a new approach to malware prevention. It is designed to protect your data and users from all untrusted content — even advanced persistent threats (APTs) and zero-day exploits.

Dell ProSupport
Choose Dell's premium support service, Dell ProSupport, for 24/72 direct telephone access to advanced-level technicians based in your region. Whether you have one office or hundreds around the world, protect your investments with this simple yet flexible approach.
DELL Jakarta – DELL Indonesia
DELL PRECISION T5810 Xeon E5-1603 32GB 128GB SSD AMD FirePro 2GB LED 21.5
| | |
| --- | --- |
| Berat | 22000 gram |
| Kondisi | Baru |
| Dilihat | 1.512 kali |
| Diskusi | Belum ada komentar |