Whatsapp
(FESSA DISTRIBUTION) Ada yang ditanyakan?
Klik untuk chat dengan customer support kami
DELL JAKARTA
● online
+62818822655
LENOVO JAKARTA
● online
+6281311712698
DELL JAKARTA
● online
Halo, perkenalkan saya
DELL JAKARTA
baru saja
Ada yang bisa saya bantu?
baru saja
Buka jam 10.00 s/d jam 18.00 , Sabtu Jam 11.00 s/d 16.00 , Minggu dan Hari Besar Libur
Info DELL JAKARTA : 0818-822-655(WA)
Info LENOVO JAKARTA : 0813-1171-2698(WA)
DELL XPS 8930 i7 9700K 16GB 512GB SSD 2TB HDD GTX 1660Ti 6GB Win 10 Pro 24″
DELL XPS 8930 i7 9700K 16GB 512GB SSD 2TB HDD GTX 1660Ti 6GB Win 10 Pro 24″
Specification / Spesifikasi :
XPS 8930 Desktops / 9th Gen Intel(R) Core(TM) i7 9700K (8-Core/8-Thread, 12MB Cache, / Overclocked up to 4.6GHz on all cores) / 16GB, 2x8GB, DDR4, 2666MHz / M.2 512GB SSD + 2TB 7200 rpm Hard Drive / Tray load DVD Drive (Reads and Writes to DVD/CD) / NVIDIA(R) GeForce(R) GTX 1660Ti 6GB GDDR6 / Killer 1535 802.11ac 2×2 WiFi and Bluetooth 4.1 / USB Optical Mouse & USB Keyboard / Windows 10 Pro (64bit) English / McAfee Live Safe 12 month Subscription / Dell 24 Gaming Monitor | SE2417HG 23.6″ / 3Yr Premium Support:Onsite Service W/Accidental Damage-Retail
The ultimate personal theater experience
Introducing Dell Cinema with incredible color, sound and streaming.
CinemaColor: Visuals appear every bit as vibrant as the world around you. We've combined best-in-class panel technology with advanced hardware and software to power content with an enhanced dynamic range—delivering the deepest blacks, the most dazzling brights and more vivid detail across the entire color spectrum.
CinemaSound: Waves MaxxAudio® Pro boosts volume and clarifies every tone, so you experience studio-quality sound. Learn more.
CinemaStream: Killer Wireless channels maximum bandwidth to your videos or music for a seamless, stutter-free experience. Learn more.
---
Packed with power.
Move at the speed of your ideas: Up to the latest 9th Gen Intel® Core™ i9 processors offering more power potential with a BIOS option for overclocking, so you get lightning speed and high power for video editing and playback, gaming and virtual reality. More cores means increased performance while running multiple applications, making multitasking a breeze.
GRAPHICS REINVENTED: The GeForce® RTX 2080 is powered by the all-new NVIDIA Turing™ architecture to give you incredible new levels of gaming realism, speed, power efficiency, and immersion. This is graphics reinvented.
Finish important tasks faster: Your advanced applications perform at blazing speed with memory up to 64GB DDR4 2666MHz and a cached hard drive that uses Intel® Smart Response Technology, so you get the large storage capacity of a hard drive and the responsiveness of a solid-state drive.
Killer Ethernet: The Killer E2400 automatically detects and prioritizes network traffic, delivering incredible throughput while ensuring real-time apps have the lowest possible latency. This allows better video streaming, uninterrupted web browsing, faster downloads and smooth gameplay.The Killer Control Center also allows users to customize settings so their games, applications and website traffic perform exactly the way they want.
---
Power your virtual experience.
Built with advanced graphics, all XPS Tower Special Edition configurations are VR-capable so you can be the first to experience the latest in virtual reality technology. In addition, select configurations meet the recommended specifications to power an ideal VR experience with either the HTC Vive or Oculus Rift headsets.
---
Designed to grow with you.
Easy to access & upgrade: The optimized size of the tower required an innovative approach to maintaining tool-less access to the internal components. A swing-out PSU tray gives you easy access to the chassis, so you can expand and upgrade things like graphics and memory to meet your specific needs.
Endlessly expandable: Your tower can support up to 225W full size graphics cards and up to four storage devices. Enjoy plenty of storage with capacity for three 3.5″ HDD bays or 2.5″ notebook drives plus one internal optical drive. Four tool-less PCle slots let you add in sound cards, graphics cards and more.
Your command center: Connect all your devices in a snap with 11 total USB ports, including two USB Type-C ports – one now available in front – plus an additional three front-facing USB-A ports.
---
Mindfully designed.
Strong and silent: Even at full load, we've tested the tower to ensure it stays as quiet as a whisper. With thermally controlled fans, the system is designed and built to meet Dell's rigorous acoustic limits, so system noise is never a distraction.
Keep your cool: A cooling system based on Alienware-inspired thermal design ensures that your desktop stays cool under intensive loads. The 3-heat-pipe system, available with optional k-skus, moves heat efficiently from the CPU and is subjected to rigorous, proprietary testing to make certain all components are kept within their thermal specifications.
Award-winning audio: The XPS Tower is engineered for premium high fidelity sound quality and tested to ensure crackles and pops are eliminated. GRAMMY Award-winning Waves MaxxAudio® technology with MaxxSense adapts to the environment, making external speakers sound fuller, louder and clearer.
---
Beautiful inside and out.
The XPS Tower Special Edition isn't just beautiful on the inside. The painted finish and diamond-cut edges add elegance to any room.
---
Ports & Slots
1. Power button | 2. SD card slot | 3. Mic-in, headphone jack | 4. (1) USB 3.1 Type-C Port | 5. (3) USB 3.1 Gen 1 Ports | 6. Chassis lock | 7. (4) Expansion slots | 8. Chassis lock | 9. Audio ports (5.1 channel (3 jack)) | 10. (3) USB 3.1 Gen 1 ports, (1) USB 3.1 Gen 2 port | 11. (1) USB 3.1 Type-C port | 12. HDMI | 13. (1) DisplayPort | 14. (2) USB 2.0 ports | 15. (1) Gigabit Ethernet | 16. Side door latch
Ports may vary depending on graphics card.
NVIDIA® GeForce GTX™ 1030 2GB GDDR5: HDMI 2.0, Single Link DVI-D
AMD Radeon RX 560 2GB GDDR5: DisplayPort, HDMI, Dual Link DVI-D,
NVIDIA® GeForce GTX™ 1050Ti 4GB GDDR5: DisplayPort 1.3 (1.4 Ready), HDMI 2.0, Dual Link DVI-D
AMD Radeon™ RX 570 4GB GDDR5: 3x DisplayPort 1.2, (DP1.4 HDR Ready), HDMI 2.0b
NVIDIA® GeForce GTX™ 1060 6GB GDDR5: 3x DisplayPort 1.3 (1.4 Ready), HDMI 2.0, Dual Link DVI-D
AMD Radeon RX 580 8GB GDDR5: 3x DisplayPort 1 .2 (DP1.4 HDR Ready), HDMI 2.0b
NVIDIA® GeForce GTX™ 1070 8GB GDDR5: 3x DisplayPort 1.3 (1.4 Ready), HDMI 2.0, Dual Link DVI-D
NVIDIA® GeForce GTX™ 1080 8GB GDDR5X: 3x DisplayPort 1.3 (1.4 Ready), HDMI 2.0, Dual Link DVI-D
NVIDIA® GeForce GTX™ 1660Ti: 1x Display Port 1.4, 1x HDMI 2.0, 1x DVI-D
NVIDIA® GeForce RTX™ 2060 6GB GDDR6: 1x DisplayPort 1.4, 1x HDMI 2.0b, 1x DVI-D
NVIDIA® GeForce RTX™ 2070 8GB GDDR6: 3x DisplayPort 1.4, 1x HDMI 2.0b
NVIDIA® GeForce RTX™ 2080 8GB GDDR6: 3x DisplayPort 1.4, 1x HDMI 2.0b
---
Dimensions & Weight
1. Height: 15.22″ (386.5mm) | 2. Width: 7.09″ (180mm) | 3. Depth: 14.02″ (356mm) | Starting weight* 22lbs (10Kg)
---
Unite your devices with Dell Mobile Connect.
Seamless PC/smartphone integration: Access multiple devices without dividing your attention—Dell Mobile Connect pairs your iOS or Android smartphone with your laptop.
Limit disruptions: With Dell Mobile Connect, you get the option to channel notifications from phone calls, SMS, IMs and other apps right to your laptop. Keep your focus on a single screen and respond only when it's convenient for you.
Maintain your privacy: Your phone connects to your PC via Dell Mobile Connect's point-to-point, secure connection so your data is never exposed via unsecure internet connections.
*Dell Mobile Connect is not available on Windows 10 in S mode.
Available for download
Essential gaming accessories for your XPS Tower Special Edition
Complete your XPS Tower Special Edition with a curved gaming monitor for immersive gameplay and a keyboard and mouse with the iconic Alienware design.
---
Alienware 25 Gaming Monitor | AW2518H
Get an incredible viewing experience on a 25″ gaming monitor with 240Hz refresh rate and 1ms response time. Featuring NVIDIA® G-Sync™ technology and custom AlienFX™ lighting.
Alienware Pro Gaming Keyboard | AW768
Experience premium performance in a cutting-edge wireless keyboard and mouse featuring wireless connectivity through Dell Universal Pairing for connecting up to 6 compatible RF devices or Bluetooth 4.0.
Alienware Elite Gaming Mouse | AW958
Game greater with a fully-customizable premium gaming mouse with AlienFX™ lighting (RGB) featuring 12000 DPI and up to 13 programmable buttons.
---
Dell 2.1 Speaker System | AE415
Enjoy crisp, room-filling sound and a powerful subwoofer with enhanced bass, volume controls and a headphone jack in a stylish, contemporary design.
Dell Controllers | VRC100
Sink deeper into every virtual experience with the Dell Visor Controllers, featuring haptic feedback and 6 degrees of freedom for agile VR movements tracked through inside-out sensors in the Dell Visor.
Dell Visor | VR118
Experience virtual reality with a headset offering an immersive life-like visual experience with 1440 x 1440 high resolution per eye and fast 90Hz refresh rates for sharp, smooth images and a wraparound view. The comfortable flip-up visor lets you conveniently transition from the virtual world to the real world.
---
Dell Wireless Speaker | AE715
Fill the room with powerful, crystal clear sound with this 360 omnidirectional wireless speaker featuring premium design and enhanced wireless for streaming audio and video in sync.
---
All of the support. None of the hassle.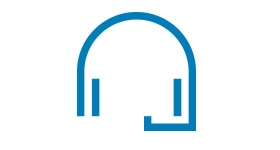 Premium Support Plus
Dell's ultimate support experience* from Premium Support Plus means new levels of performance from your PC . Automated system health scans and virus protection make your PC runs faster, cleaner, and more efficiently.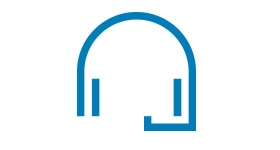 Premium Support
Count on 24×7 help from Dell Premium Support. With experts at the ready, you can expect quick and easy issue resolution with less time on hold.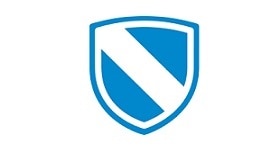 Accidental Damage Service
You can't prevent surges, drops and spills, but Dell Accidental Damage Service helps simplify recovery from them.* Dell can get you up and running again quickly and easily
Tags: DELL XPS 8930, DELL XPS 8930 9th Gen, DELL XPS 8930 Indonesia, DELL XPS 8930 JAKARTA
DELL XPS 8930 i7 9700K 16GB 512GB SSD 2TB HDD GTX 1660Ti 6GB Win 10 Pro 24″
| | |
| --- | --- |
| Berat | 25000 gram |
| Kondisi | Baru |
| Dilihat | 680 kali |
| Diskusi | Belum ada komentar |