Whatsapp
(FESSA DISTRIBUTION) Ada yang ditanyakan?
Klik untuk chat dengan customer support kami
DELL JAKARTA
● online
+62818822655
LENOVO JAKARTA
● online
+6281311712698
DELL JAKARTA
● online
Halo, perkenalkan saya
DELL JAKARTA
baru saja
Ada yang bisa saya bantu?
baru saja
Buka jam 10.00 s/d jam 18.00 , Sabtu Jam 11.00 s/d 16.00 , Minggu dan Hari Besar Libur
Info DELL JAKARTA : 0818-822-655(WA)
Info LENOVO JAKARTA : 0813-1171-2698(WA)
DELL Optiplex 3000 SFF i5-12500 8GB 512GB + LED 20 – PC DELL Jakarta
Rp 16.000.000
DELL Optiplex 3000 SFF i5-12500 8GB 512GB + LED 20 - PC DELL Jakarta
Info : 0818-822-655 (WA)
Dell Optiplex 3000 SFF
Processor : Intel i5-12500 (6 Cores/18MB/12T/3.0GHz to 4.6GHz/65W)
Memory : 8GB DDR4
Storage : 512GB Solid State Drive
VGA : Intel UHD Graphics
Others : DVDRW Optical Drive
WIFI & BT : Intel Wi-Fi 6E 2x2 AX210 + BT 5.2 Wireless Card
OS : Windows 10/11 Profesional
MONITOR : Dell 19.5" E2020H
Input : Dell Keyboard KB216 + Mouse USB MS116
Warranty : 3 Years Pro Support Onsite Service (3/3/3)
DELL Optiplex 3000 SFF  – DELL Optiplex 3000 SFF Jakarta – DELL Optiplex 3000 SFF Indonesia
For Other DELL Pricing please contact  – Untuk Harga Laptop/PC Desktop/PC AIO/Server/Monitor/Storage DELL yang lain bisa hubungi :
Info : 0818-822-655(WA)
email : sales1@fessadistribution.com
DELL STORE Jakarta – DELL Jakarta – DELL Indonesia
Tentukan pilihan yang tersedia!
DELL Optiplex 3000 SFF i5-12500 8GB 512GB + LED 20 – PC DELL Jakarta
DELL Optiplex 3000 SFF i5-12500 8GB 512GB + LED 20 – PC DELL Jakarta
Info : 0818-822-655 (WA)
Features
Operating System
Available with Windows 11, Windows 10 or Ubuntu.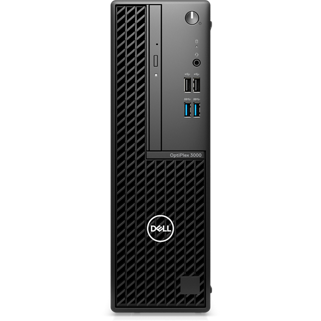 Designed with you in mind
The right look:Fresh designs allow OptiPlex 3000 Small Form Factor desktops and accompanying peripherals to fit right into any modern workspace setup.
Sustainably built: Contains up to 60% post-consumer recycled materials to minimize environmental impact. 
Stay Cool: Internal chassis and bezel design provides better air flow for maximum cooling efficiency.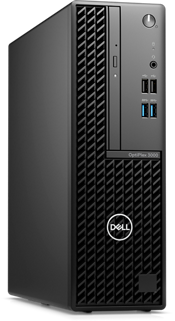 Performing at your level
More powerful processing:12th Gen Intel® Core™ processors with new Hybrid Core technology bring you better performance to fuel more efficient workdays.
Memory that offers more:With up to 64 GB DDR4 memory, you can take on multi-tasking and achieve even more.
Graphics that go farther:OptiPlex now brings you the impressive visuals of 12th Gen Intel® integrated graphics, along with optional NVIDIA and AMD discrete graphics cards.
Optional expandability:An optional DisplayPort supports up to 8K resolution displays so you can experience visual effects with better color grading and motion stabilization.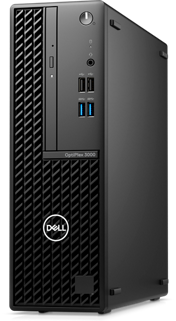 Work your way
See greater productivity: Integrated Graphics support up to four displays natively, making it easier for you to multi-task or simply see the bigger picture.
High-speed access: New Wi-Fi 6E brings more bandwidth and better performance while future-proofing your IT investment.
Leader in sustainability
OptiPlex was our first product to be made with recycled plastic in 2007 and the first to use materials from our closed-loop supply chain in 2014. Today OptiPlex contains up to 60% recycled material, has over 60 EPEAT registered products, more than 50 TCO Certified configurations, and energy Star 8.0.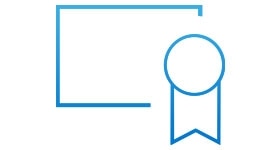 Eco-Labels
This product is EPEAT Gold and ENERGY STAR qualified (on select configurations). EPEAT registration varies by country. For specific country participation and rating, please see 
www.epeat.net
.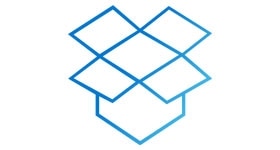 Products and Packaging
Dell Technologies is transitioning to products and packaging made from recycled or renewable resources, and improving products' energy efficiently. We are also working towards reducing our greenhouse gas emissions within our operations and with our direct supply chain partners. Read more about our commitment to sustainability and our 2030 Social Impact goals 
here
.
Carbon Footprint
One of Dell's primary goals is to minimize our environmental impact. We aim to reduce the carbon footprint of our products throughout their lifecycle, from development to recycling and everything in between. Learn more about this product's carbon footprint 
here
.
Unified Workspace
Back your IT investment with Dell Technologies Unified Workspace for the most comprehensive solution to deploy, secure, manage and support virtually all devices from the cloud. This revolutionary solution is designed with intelligence and automation providing visibility across the entire endpoint environment. This complete solution from Dell Technologies helps customers save time, improve user experience, optimize resources and strengthen security.
Deploy:Our modern deployment solution, ProDeploy in the Unified Workspace allows you to revolutionize the way deployment gets done. By spending just one hour for set up, IT can then hand deployment to Dell and have preconfigured systems shipped directly to the end users wherever they are.
Secure:Dell Endpoint Security for the Unified Workspace helps manage growing cyber risks while embracing workforce transformation. With Dell SafeGuard and Response powered by Secureworks, gain actionable insight to help quickly and efficiently prevent, detect and respond to cyber attacks keeping your environment free from harm.
Manage:We integrated our hardware management solution Dell Client Command Suite with VMware Workspace ONE, allowing you to take advantage of unified endpoint management (UEM) and manage the firmware, operating system and applications for all devices from the Workspace ONE console. UEM simplifies the management of the entire environment saving IT time from having to work between separate consoles for PCs and phones.
Support:ProSupport Plus continues to be the only predictive and proactive support in the market. When compared to key competitors, ProSupport Plus with SupportAssist reduced time to resolve a failed hard drive with up to 11x faster time to resolution.
Windows 11 Pro – designed for hybrid work.
The most productive and secure version of Windows yet—but simple for IT.
Learn More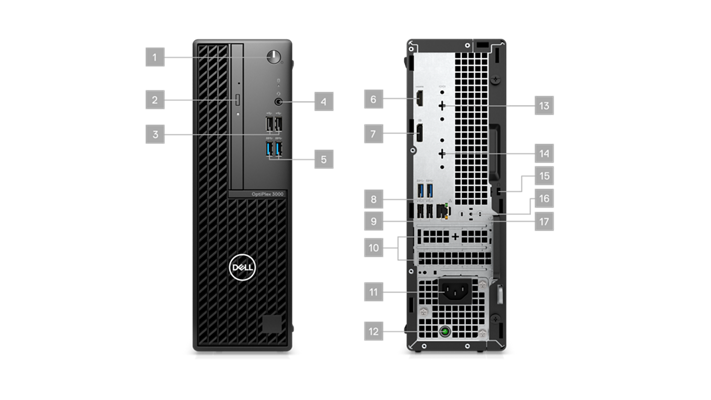 Ports & Slots – Small Form Factor
Front: 1. Power Button 2. Optical Disk Drive (optional) 3. USB 2.0 (2) 4. Universal Audio Jack 5. USB 3.2 Gen1 Type-A (2)
Rear: 6. HDMI 1.4b 7. DisplayPort 1.4 8. USB 3.2 Gen1 Type-A (2) 9. USB 2.0 (2) 10. LP PCIe Expansion (2) 11. Power Connector 12. Power Diagnostic Light 13. Optional Port: VGA/DP 1.4/HDMI 2.0b/USB Type-C 14. Optional Port: Serial/PS2 15. Cable Lock 16. Knock-out Slots for Wireless Antenna 17. Ethernet RJ-45 Port
Dimensions & Weight
Small Form Factor
1. Width: 3.65 in. (92.60 mm)
2. Depth: 11.53 in. (292.80 mm)
3. Height: 11.42 in. (290.00 mm)Weight(minimum): 8.18 lbs. (3.71 kg)
Weight(maximum): 11.09 lbs. (5.03 kg)
DELL Optiplex 3000 SFF  – DELL Optiplex 3000 SFF Jakarta – DELL Optiplex 3000 SFF Indonesia
For Other DELL Pricing please contact  – Untuk Harga Laptop/PC Desktop/PC AIO/Server/Monitor/Storage DELL yang lain bisa hubungi :
Info : 0818-822-655(WA)
email : sales1@fessadistribution.com
DELL STORE Jakarta – DELL Jakarta – DELL Indonesia
Others DELL Product You May Like :
Tags: DELL Indonesia, DELL Jakarta, DELL Official Jakarta, DELL Optiplex, DELL Optiplex 3000 SFF, DELL Optiplex 3000 SFF Indonesia, DELL Optiplex Indonesia, DELL Optiplex Jakarta, DELL Optiplex Jakarta 3000 SFF, DELL Resmi Jakarta, DELL Store jakarta, Fessa Distribution, Jual DELL Optiplex 3000 SFF, Jual DELL Optiplex 3000 SFF Indonesia, Jual DELL Optiplex Jakarta 3000 SFF, Jual PC Desktop, Jual PC Desktop Indonesia, Jual PC Desktop Jakarta, Prime Computer Jakarta
DELL Optiplex 3000 SFF i5-12500 8GB 512GB + LED 20 – PC DELL Jakarta
| | |
| --- | --- |
| Berat | 22000 gram |
| Kondisi | Baru |
| Dilihat | 175 kali |
| Diskusi | Belum ada komentar |