Whatsapp
(FESSA DISTRIBUTION) Ada yang ditanyakan?
Klik untuk chat dengan customer support kami
DELL JAKARTA
● online
+62818822655
LENOVO JAKARTA
● online
+6281311712698
DELL JAKARTA
● online
Halo, perkenalkan saya
DELL JAKARTA
baru saja
Ada yang bisa saya bantu?
baru saja
Buka jam 10.00 s/d jam 18.00 , Sabtu Jam 11.00 s/d 16.00 , Minggu dan Hari Besar Libur
Info DELL JAKARTA : 0818-822-655(WA)
Info LENOVO JAKARTA : 0813-1171-2698(WA)
Lenovo Thinkcentre Neo 50t i5-12400 8GB 1TB – Lenovo Jakarta
Rp 13.280.000
Lenovo Thinkcentre Neo 50t i5-12400 8GB 1TB - Lenovo Jakarta + LED 19.5 E20-20
Info : 0813-1171-2698 (WA)
Processor Intel Core i5-12400, 6C (6P + 0E) / 12T, P-core 2.5 / 4.4GHz, 18MB
Graphics Integrated Intel UHD Graphics 730
Chipset Intel B660
Memory 1x 8GB UDIMM DDR4-3200 Up TO 64GB
Storage 1TB HDD 7200rpm 3.5"
Optane Memory None
Card Reader None
Optical DVD±RW
Audio Chip High Definition (HD) Audio, Realtek ALC222-CG codec
Speakers 2Wx1
Power Supply 260W 90%
DESIGN
Keyboard USB Calliope Keyboard, Black, English
Mouse USB Calliope Mouse, Black
Front Access HDD None
Optional Bay None
Case Color Chassis: Black Bezel: Grey
System Fan 1x Rear
Stand None
Carry Handle None
Dust Filter None
Form Factor Tower (13.6L)
Dimensions (WxDxH) 145 x 294 x 340 mm (5.71 x 11.57 x 13.39 inches)
Weight Around 5.5 kg (12.1 lbs)
CONNECTIVITY
Ethernet Intel I219-V, 1x RJ45
WLAN + Bluetooth RTL8822CE 11ac, 2x2 + BT5.0
Front Ports
2x USB 3.2 Gen 1,2x USB 3.2 Gen 2
1x USB-C 3.2 Gen 1 (support data transfer and 5V@3A charging)
1x headphone / microphone combo jack (3.5mm),1x microphone (3.5mm)
Rear Ports
4x USB 2.0,1x VGA,1x HDMI 1.4b
1x DisplayPort 1.4,1x serial (9-pin)
1x Ethernet (RJ-45),1x headphone (3.5mm)
SECURITY & PRIVACY
Security Chip Discrete TPM 2.0, TCG certified
Fingerprint Reader No fingerprint reader
Physical Locks Kensington Security Slot, 3 x 7 mm
Smart Cable Clip Padlock Loop
Kensington Cable Lock Kensington Cable Lock
Smart Cable Clip Smart Cable Clip
Chassis E-Lock None
Chassis Intrusion Switch Chassis Intrusion Switch
MANAGEABILITY
System Management Non-vPro
SERVICE
Base Warranty 1-year, Onsite
Included Upgrade 3 Years Onsite upgrade from 1Y Onsite (5WS0D80967)
SOFTWARE
Operating System Windows 11 Pro 64, English
LENOVO Thinkcentre Neo 50t - Lenovo Thinkcentre Neo 50t Jakarta - Lenovo Thinkcentre Neo 50t Indonesia
LENOVO STORE Jakarta - LENOVO Jakarta - LENOVO INDONESIA
For Other LENOVO Pricing please contact  – Untuk Harga Laptop/PC Desktop/PC AIO/Server/Monitor/Storage LENOVO yang lain bisa hubungi :
Info : 0813-1171-2698(WA)
email : sales1@fessadistribution.com
Tentukan pilihan yang tersedia!
Lenovo Thinkcentre Neo 50t i5-12400 8GB 1TB – Lenovo Jakarta
Lenovo Thinkcentre Neo 50t i5-12400 8GB 1TB – Lenovo Jakarta + LED 19.5 E20-20
Info : 0813-1171-2698 (WA)
Features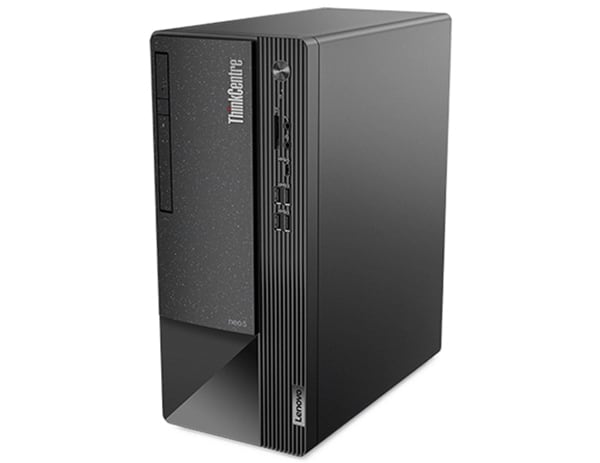 Takes productivity to a new level
Powered by 12th Gen Intel® Core™ processors, the ThinkCentre Neo 50t tower boasts high performance and a low carbon footprint. Whether you're processing massive datasets or simply working on graphics-intensive tasks, with up to 16 cores, these processors deliver the computing power you need.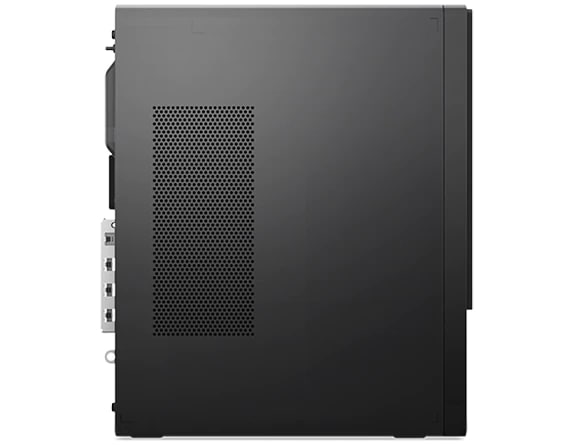 Long-term business value
When it comes to responsible computing, the ThinkCentre Neo 50t tower raises the bar. The modern chassis looks great no matter where you place it, but what's even better is that it's made from 85% post-consumer content (PCC) resin. What's more, Ocean Bound Plastic for packaging demostrates responsible computing. Low noise equals energy efficiency, and the Intelligent Cooling Engine (ICE) 5.0 for optimal power consumption will help you and your machine keep cool.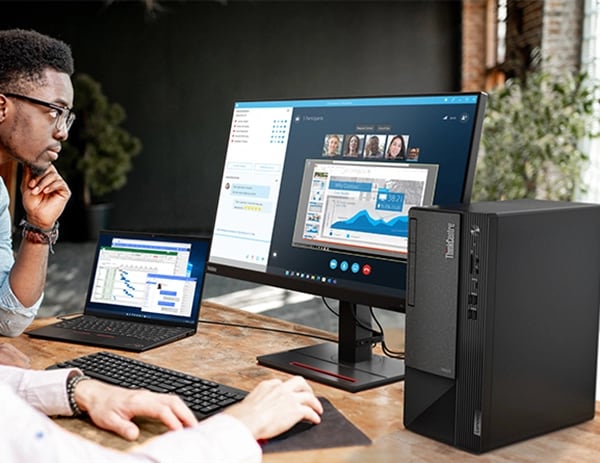 Remote, clean collaboration
Choose the optional WiFi for collaboration that's easy, convenient, and fast—no worry about a LAN cable. Just power on and connect to the internet. Plus, with Windows 11 Pro, you'll appreciate the Microsoft Teams integration with ThinkCentre Neo 50t tower for simpler, faster collaboration. Taking device collaboration to the next level, it is now easier with an optional Smart Cable to instantly connect two computing devices while simultaneously operating them within one screen. And with the optional Smart Cable Clip, your workspace will be clutter-free with no distracting cables.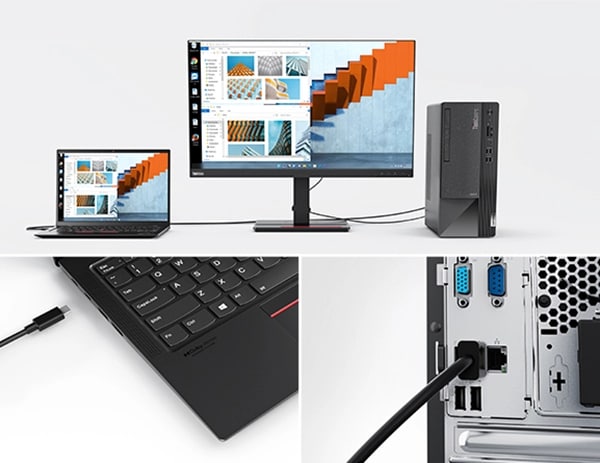 Secure by design
The ThinkCentre Neo 50t tower is protected by our ThinkShield security solutions—a suite of hardware and software that work together to safeguard both your device and your data. From discrete Trusted Platform Module (dTPM) 2.0 that encrypts your passwords, to physical security options, to a self-healing BIOS with BIOS Guard and Boot Guard, to smart USB protection—we've got you covered.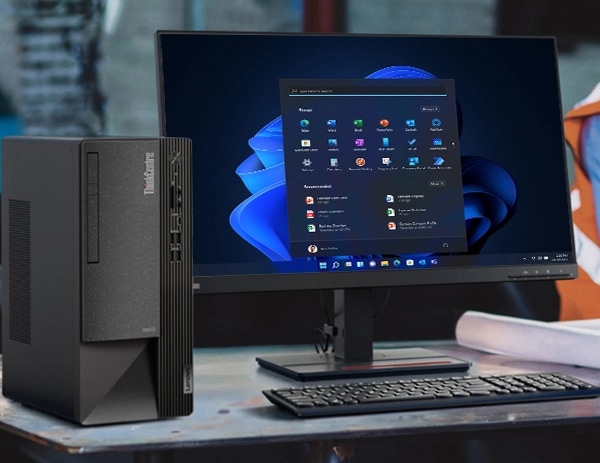 Purchase flexibility
Discover an innovative and flexible approach to IT procurement—combining devices, service support, and software into affordable, predictable monthly payments. Lenovo Device as a Service (DaaS) solutions take the burden of lifecycle management off your shoulders and help keep your team up and running.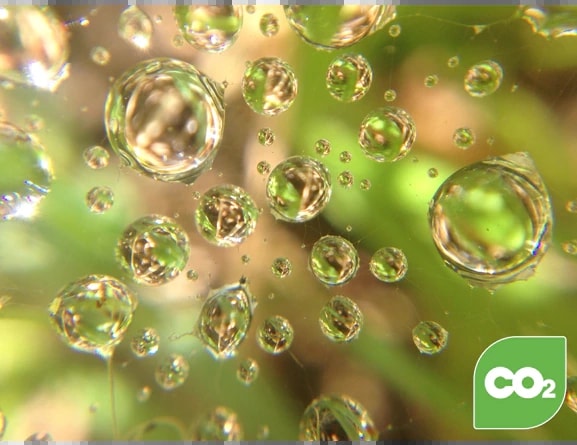 CO2 Offset Service is included with this device!
The CO2 Offset service is contributing based on the average cost of the carbon emissions associated with selected devices, from manufacturing to shipment and the average lifecycle. We then work with several projects, including those vetted by the United Nations for climate change, so you can trust the impact and integrity of the environmental projects you support. These include improving renewable energy, reducing air pollution, and enhancing safe-waste disposal.
Specifications may vary depending upon region / model.
Ports & Slots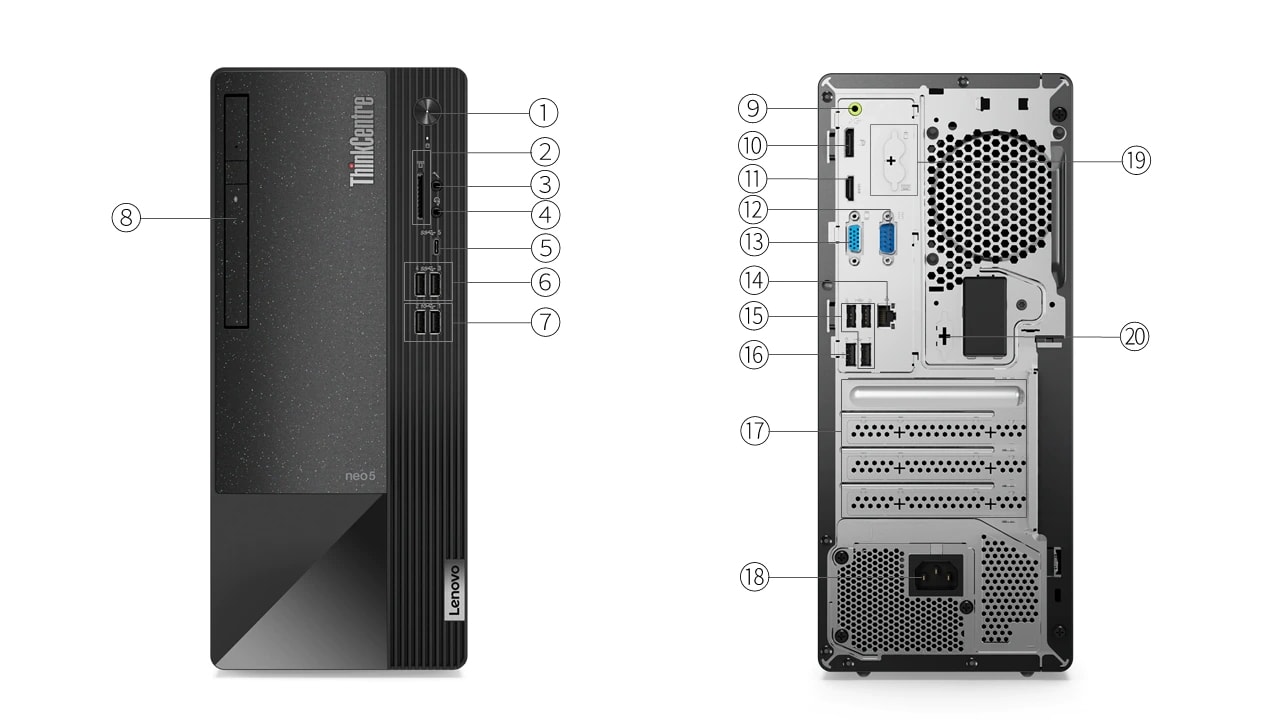 1

Power button

11

HDMI 1.4b

2

Card reader (only available on selected models)

12

Serial

3

Microphone

13

VGA

4

Headphone / mic

14

Ethernet (RJ-45)

5

1 x USB-C 3.2 Gen 1

15

3 x USB 2.0

6

2 x USB 3.2 Gen 1

16

1 x USB 2.0 (with smart power-on feature)

7

2 x USB 3.2 Gen 2

17

Optional ports on expansion cards ( only available on selected models)

8

Optical drive

18

Power connector

9

Headphone

19

2 x PS/2 ports (keyboard / mouse) (only available on selected models)

10

DisplayPort 1.4

20

serial (only available on selected models)
LENOVO Thinkcentre Neo 50t – Lenovo Thinkcentre Neo 50t Jakarta – Lenovo Thinkcentre Neo 50t Indonesia
LENOVO STORE Jakarta – LENOVO Jakarta – LENOVO INDONESIA
For Other LENOVO Pricing please contact  – Untuk Harga Laptop/PC Desktop/PC AIO/Server/Monitor/Storage LENOVO yang lain bisa hubungi :
Info : 0813-1171-2698(WA)
email : sales1@fessadistribution.com
Others Lenovo Product :
Tags: Fessa Distribution, Jual Lenovo Thinkcentre, Jual Lenovo Thinkcentre Indonesia, Jual Lenovo Thinkcentre Jakarta, Jual Lenovo Thinkcentre Neo 50t, Jual Lenovo Thinkcentre Neo 50t Indonesia, Jual Lenovo Thinkcentre Neo 50t Jakarta, Jual PC Lenovo Thinkcentre, Jual PC Lenovo Thinkcentre Indonesia, Jual PC Lenovo Thinkcentre Jakarta, Lenovo Indonesia, Lenovo Jakarta, Lenovo Official Jakarta, Lenovo Store jakarta, Lenovo Thinkcentre, Lenovo Thinkcentre Indonesia, Lenovo Thinkcentre Jakarta, Lenovo Thinkcentre Neo 50t, Lenovo Thinkcentre Neo 50t Indonesia, Lenovo Thinkcentre Neo 50t Jakarta
Lenovo Thinkcentre Neo 50t i5-12400 8GB 1TB – Lenovo Jakarta
| | |
| --- | --- |
| Berat | 10000 gram |
| Kondisi | Baru |
| Dilihat | 307 kali |
| Diskusi | Belum ada komentar |